FRP glass fiber reinforced plastic tile
The function is similar to commonly used glass, which is mainly used for roofing lighting. It can have the same shape as wavy and profiled steel plates. It belongs to glass fiber reinforced plastics and has the following characteristics:
1. It has good anti-breaking, easy cleaning, acid and alkali resistance, and easy installation.
2, the product lighting light is astigmatism, soft light, high transmittance retention, can effectively block most ultraviolet rays.
3. The product is a flammable material. When the fire occurs, the thick smoke in the room will be exhausted after the rapid combustion, which can reduce the casualties of the fire personnel. The product does not generate molten droplets during the combustion process, which can effectively protect the safety of the site personnel.
Raw materials: high-quality resin + high-performance coating + high-quality glass fiber.
Function: Strong UV resistance + strong chemical resistance + strong self-cleaning + strong aging resistance + strong anti-pulverization + high transmittance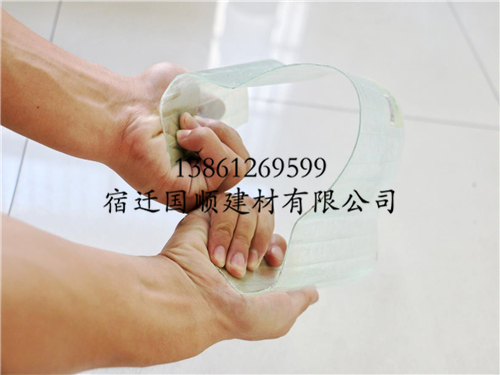 Suqian Guoshun Building Material Co., Ltd. is located in Suqian, the hometown of Xiangyu, a beautiful and economically developed city. The company's main products are plastic steel decorative tile, plastic steel transparent tile, plastic steel antique tile, plastic steel wave lighting tile, glass steel wave lighting tile, plastic steel anticorrosive tile manufacturing, processing and sales, building materials, hardware, metal materials, glass steel products, plastic products sales.
In the face of fierce market competition, we adhere to the brand quality-oriented, strictly in accordance with IS09001 standards, pay close attention to quality management, and actively develop new products according to market needs to ensure that we provide customers with quality products and perfect service.
Haiqianbaichuan, capacity is big, Suqian Guoshun Building Materials Co., Ltd. is willing to cooperate sincerely with friends from all walks of life to create brilliant!
The content of this article is taken from http://sqgsjc.fht360.com/, if you need to reprint, please indicate the source.